02 Feb

3 Benefits of B2B eCommerce You May Not Have Considered
The benefits of B2B e-commerce are numerous. Revenue, Average Order Value (AOV) and Customer Loyalty top that list. However, there are benefits that are not as cut and dry and are much harder to measure.  Call them byproducts of creating a unique and engaging customer experience.  While many times we do not include them in our business case, these benefits can still create tremendous value.
Customer Service will use it – ERP systems rarely have an intuitive UI that is easy to use.  It happens all the time.  A site that has fantastic search, navigation, and product information can be easier to use then the ERP system.  Soon, Customer Service Reps (CSR) will find that entering an order on the website is easier than the alternatives.
Sales Reps will too – For the above reasons, sales reps will start pulling out their iPads with the website queued up instead of using the paper catalog or even CRM apps.  The site was designed to be easy to use, and information is only two clicks away.  What sales rep wouldn't want to use their Company's website as a sales tool with their customer?  Another added benefit to sales teams is that sales people stop taking orders.  Some B2B company sales teams become glorified order takers.  Giving customers 24/7 self-service enables your sales team to build relationships and "sell."
Data, data, data – In 2015 can we all agree that data has value?  Collecting data from the search box enables organizations to identify how buyers are looking for information and words and phrases they use.  Watching customer purchase paths and abandonment points can assist sales teams on messaging.  Gathering order data can equip product managers with information for a new promotion or how to bundle products.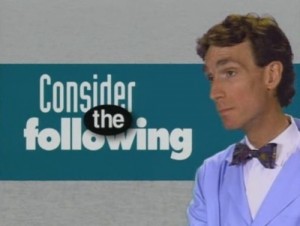 Should you create better internal Customer Service UIs?  Absolutely.  Should you have a Customer Service app that runs in parallel to the website?  Of course, you should consider this.  Shouldn't you create Assisted Selling Apps (ASA) for sales people to run on their tablets in a sales call?  Yes.  However, I am a realist.  I know that these things take time to deploy (depending on your platform) or build (custom).  So in the meantime, let your website be a model for how to create great experiences for ALL external and internal customers.
IMAGE SRC: http://www.mineplex.com/forums/m/11929946/viewthread/15683763-please-consider-following/post/last