16 Feb

3 ways to cultivate B2B online customer relationships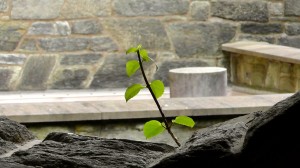 Guest post by Srini Rangaswamy.
B2B is the new darling of eCommerce. From Forrester Research to Internet Retailer everyone is paying renewed attention to B2B. With Amazon's growing traction in B2B, the game has gotten more interesting.
As business transitions from high-touch face-to-face and phone conversations to low-touch online interactions, it's challenging to promote relationships.
Don't let your relationships fizzle out! Here are three ways B2B brands can keep the spark alive by nurturing customer relationships.
1. Online purchasing – Make it easy and efficient
When a customer comes to your site looking to buy something, are you making it easy?
Your site should act as a "virtual salesperson" offering custom catalogs and pricing tailored for your customers.
Deliver an efficient online ordering experience depending on buying behavior. For one beverage distributor, reordering is huge; so, they display an order sheet pre-populated with top re-orders. In another example, a machinery parts supplier enables customers to visually inspect the entire garage, allowing buyers to browse the catalog based on where the parts are located on the machine.
Making the site easy and efficient will accelerate the transition to online channels.
If you are having trouble transitioning to online channels, try training videos to walk customers through the online ordering process. Offer incentives for using online self-service. Some companies offer coupons for frequent online shoppers helping to build momentum of web sales.
2. Merchandising – Make it relevant
Merchandising helps sales and builds loyalty. But, is your site merchandising relevant to your customers?
Tactically, merchandising should focus on helping customers with their business issues. Business events like contract expiry dates or government budget deadlines are excellent opportunities to focus your merchandising efforts. Ongoing needs related to compliance and the desire for substitutes for phased-out products/parts can offer additional opportunities.
Strategically, the focus should be on nurturing a dialog with the buyer by responding to customers' online behavior – much like in the B2C world. If customers view a particular product, then you might consider displaying a related promotion either in the same session or during the next visit.
Relevant merchandising helps to transition your site from mere order taking to order making.
A leading supplier of science teaching materials uses B2C-like merchandising and cross-selling to drive an increase in Average Order Value (AOV).
3. Social – Make it actionable
Like it or not, your brand, products, and services are discussed in social media. Are you listening, participating, promoting, and protecting your brand?
You can build mindshare by hosting online communities and participating in social networks. Foster collaboration with and among customers. These communities provide a forum to gather product feedback, elicit new product ideas and address any product-related issues. One distributor uses on-line communities to communicate information about new products, trainings, seminars and other related industry information that makes the site into a destination.
Also, you can monetize social interactions by promoting the brand and making offers. An industrial supply firm starts the conversation by making a connection to their products and services with current news events to drive traffic and provide promotional offers for a short window of time.
What questions do you have about nurturing your B2B customers? Let me know in the Comments section below, and I promise to answer each one.