22 Oct

A Framework for B2B eCommerce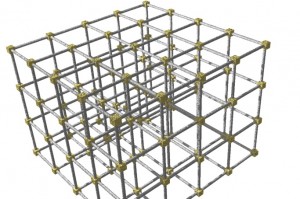 I often get asked "What makes up a B2B e-commerce Site?".  Typically they are really asking what are the components (the pieces) of a solution – or even better how did that customer build that site?  If it is a larger group, I typically have a slide ready to be able to address this list.  If it is a small group whiteboarding is a much better way to get across a topic such as this.  A picture would probably be better, but for the moment I will list out a very high level framework for B2B e-commerce.
The first group of components in the framework have to do with how your customers interact with your site.
SEO – Search engine optimization – submitting all of your products, taxonomy and attributes to Google
Search and Navigation – over 70% of customers time is spent looking and finding the information they are looking for.  Many use the search box to start or refine their process.  The combination of Search & Navigation allows a customer to use the search box and/or use guided navigation to refine their search to find exactly what they are looking for.
Commerce and Cart – once you have found what you are looking for, being able to complete the transaction (confirm, pay, ship)
Account Tools – allows a customer self-service 24-7-365
Mobile – customers want a consistent experience across all the devices that they use including smartphones and tablet devices
The second group of components in the framework deal with your internal customers and how they manage
Business Tools – Experience Management, Catalogue, Personalization (just a few of the business tools needed to manage the e-commerce experience)
Content Management – 2 types of content management – Product Content Management and Web Content Management
Integration Framework – most B2B customers have a lot of complexity within their systems and integration is on everyones mind.  Have an integration framework that can tie all of these systems together is key
Customer Service – internal sales rep or CSRs need to have access to what their customers are seeing online and be able to assist them with all aspects of using the site.  A Customer Service app specifically designed for e-commerce is an [optional] component for many organizations
Analytics & Reporting – your internal users want to have KPIs, Dashboards, and true analytics that allow you to make observations, make decisions, and to optimize the customer experience for your customers.
Again, this is just a start of a framework.  At the center of this framework is CONTENT – GREAT CONTENT.  Great product content, rich product information, ratings, reviews, community insights, web content, PDFs, and it goes on and on and on.  A great framework is only as good as the content that is supported on, but that also doesn't mean that if you don't have all your great content yet that you can't give your customers a good experience.  Know that developing great content has to be the main focus of any web strategy including e-commerce.  Having great tools to surface, personalize, and serve that content is just part of the equation.
I have started a more lengthy conversation on B2B E-Commerce Best Practices in a separate post that you might find interesting.  That post continues to be added to.
P.S.  As I begin to describe each of these areas within the framework, I will edit and link to other related articles.