19 Jan

B2B Buyers Need Better Content
Only 37% of procurement managers are satisfied with the current level of information on B2B e-commerce sites, according to Internet Retailer and Acquity Group.  While 83% see a supplier's website as the most popular channel for conducting research online, only 37% of procurement managers and other procurement professionals are satisfied with the current level of information they find.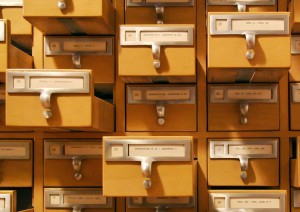 That is a pretty significant gap
Most B2B companies have at least two different web experiences.  One experience is for information and the other for ordering.  Some might refer to them as a marketing experience and a buying experience.  Neither of these experiences delivers on the problem of lack of information while researching.  When companies dig into the "Content" problem, they quickly find that the problem isn't just content and commerce as in Content Management Systems (CMS) and E-Commerce Platforms.  The problem is that Buyers need access to lots of data and content to make better decisions.  That data lives in many systems.  Two of those systems are the CMS and E-Commerce platforms.  The other systems like ERP, CRM, and PIM have data that is equally as valuable to B2B buyers.
Content is King
It goes without saying that B2B companies should focus on creating unique and engaging content.  Engaging content includes rich product information, videos, multimedia, images, how-to documents, support materials and knowledge bases to name a few.
Search is Queen
Creating the content is one thing.  Surfacing the right content to B2B buyers is another.  It takes multiple sources of content and data to build a customer experience.  That content contains multiple rules and workflows.  How do you take data from all types of systems with various rules and surface the right content to the right customer?
On top of all that, how do you personalize that content to fit the B2B buyers' needs?
Most of the top B2B companies share a common belief.  Pay attention.  They believe that Search is the key to unifying all types of content and data, and surfacing it to buyers in a personalized way.
Why?
Because many buyers use a search box early on in the research experience.  The words they type into the search box show their intent.  And by using type ahead, companies can unify all kinds of data and content while personalizing based on intent.  Type ahead can show products, product categories, merchandising, videos, articles, support documents, inventory – anything you want to surface to the researcher or buyer.
Search is the Queen.  Search is way more than just a box on a page bringing back meaningless results.  Search is about Content unification.  It solves the Content and Commerce conundrum.  Search is about future proofing the online business.  If you want more information, read "Your on-site search sucks; this is why you should fix it"
IMAGE SOURCE: http://aea365.org/blog/susan-kistler-on-content-curation-part-i-five-ways-to-leverage-content-curation/