19 Nov

eCommerce Influencers in B2B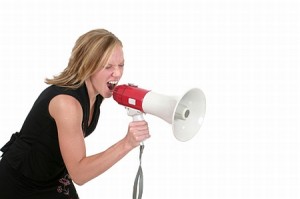 There are quite a few businesses that place a tremendous amount of emphasis on those that influence the end purchase.  For example, a company that sells kitchen cabinets focuses 90% of its marketing and sales resources on those that influence the end-customer – in this case the architect, interior designer, or general contractor.
What's different about e-Commerce influencers
From my non-official ad-hoc research,  e-commerce influencers want products that make them look better and help them get more business.  Things like:
Influencers always have to deal with the customer problems with your products – if they don't have any problems with your product, they will like you
Products that install really easy, and they don't have any customer problems after the fact
High margin products – mo money.  But it's not just about making money, it's about having your influencers give the impression of having the inside deal (ie better pricing then at XYZ Department Store)
Influencers want to appear smart or connected by suggesting  your product.  For example, the product is normally in a luxurious setting, but your influencer worked a deal on behalf of the customer.
Ways to extend their business – the cost of customer acquisition is high.  Give your influencers more ways to make more money, do more projects, etc.
Considerations for Business to Influencer E-Commerce
Influencers don't necessarily buy, they influence.  Therefore the "Add to Cart" button may not matter
Of course, sometimes the "Add to Cart" button does matter.  Think about the "Add to Cart" for items like samples, catalogues, and parts.  Think about your pricing for samples – free or free shipping?
Some E-commerce influencers like to shop and browse.  So while the "Add to Cart" button may not matter, the rest of the experience does.
Other Influencers hate shopping and browsing.  They have a business to run – they want to get in and get out.
Influencers want easy – even more than your customers, influencers change on a whim.  If you don't provide them a great experience they are out of there.  They have not true stake in your products.  Make it easy to stay with you.
Give your influencers tools that are outside of the purchase funnel to make their job easier.  If their job is easier, they will use your site more, and refer your products
iPad and Tablet apps are a fantastic way to give your influencers tools to make their jobs easier
P.S. I realized after writing those bullet points, that influencers are depicted like mob guys selling cigarettes out of the back of their truck.  Good "inside" (ie stolen) pricing.  Want to seem connected.  Sound familiar?  Yeah, that is Goodfellas in a nutshell.
P.S.S  I started my bullets with clever contradictory statements, but ran out of them after 4 – probably just laziness.  Feel free to suggest witty responses and I will update the post – and always will give you credit (see last bullet point on that link).
IMAGE SOURCE: http://www.socialstrategy1.com/2010/12/17/social-media-influencers-faq/