22 Oct

B2B eCommerce should be about Relationships
In a recent post, we learned that e-commerce within B2B is often not about customer acquisition and conversions but about building customer loyalty.  The traditional approach of B2B e-commerce is product or cart centric.  However, I would suggest that we should go beyond product centricity, and that we should start focusing on Relationship-Centered e-commerce.  Malcolm Bliss over at Chief Marketer recently made this same connection saying:
Today's B2B e-commerce models go beyond automated ordering systems, putting more emphasis on relationships and less on transactions. Relationship-centered B2B e-commerce addresses more complex transactions, multi-party deals, and extended interactions with long-term business clients, while reducing the effort spent on low-value tasks.
What does it mean to be relationship-centered?
We need to approach B2B e-commerce from the angle of how actual B2B sales are done.  A mentor of mine always told me that people buy from people, not companies – that implies relationship.  Look at any great sales company and at the core you will find strong relationships.  And, at the center of any large sale you will find a salesperson who cultivated and built strong relationships.  So, if e-commerce is an extension of the sales process, building a great B2B e-commerce experience means building a site that is relationship focused.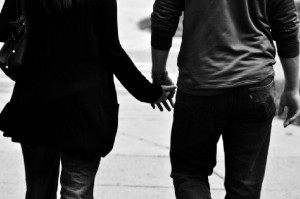 Being relationship-centered means:
Thinking of others first [The Golden Rule] – instead of being hyper focused on the transaction, in everything you do think of your customers and how they will interact with you in your digital channel. How will this piece of content or functionality benefit the customer.
Communicate – good relationships have strong communication.  Give your customers the information they need to make all of their decisions based on your expertise.  Start building a team that builds great content for your customers – product content, applications, how-to, advice, repair, industry specific, thought leadership – and use your content to build stronger communication with your customers
Simplify – in any good relationship you are always trying to make things easier for the other person.  Use e-commerce as an opportunity to simplify some over complicated ordering processes
Change – all great relationships are about change.  Be willing to look at what you are doing – analyze you and your customers behaviour, and then change for the better