16 Oct

Customer loyalty through B2B eCommerce

In the B2B customer experience race, the finish line is loyalty, not conversion.
In the retail world, web sites and e-commerce are driven by customer acquisition and conversion.  In B2C, e-commerce is at the top of the marketing funnel.  A retail customer may purchase multiple products over time.  But the revenue per customer is significantly higher in B2B.  The numbers say it all.  Forrester estimates retail revenue at $~300B.  They estimate B2B at $600B, in an immature e-commerce industry.  That is twice the value of B2C.  B2B buyers regularly purchase, and they buy in big quantities.  So, while e-commerce is certainly a method of customer acquisition, I propose that the online experience is an unbelievable tool for loyalty.
A new generation of Buyers is emerging that have specific expectations of customer experience.    B2B companies that deliver on and exceed those expectations will win the race or at least the first mile.  Those that do not will fall to the back of the pack.  We watched it in Retail, and the same trend is developing in B2B.  While history does not repeat itself, it certainly rhymes.  Survival depends on meeting the basic B2B user expectations and make it easy to do business.
Isn't that conversion too?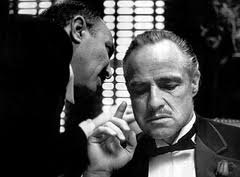 Yes, but conversion is a particular point in time.  Loyalty could be a lifetime.  And a lifetime with a B2B buyer is gold.
A great customer experience is a tangible representation of your commitment to customer service.  Sales people have a new message for their potential clients.  They differentiate through excellent products, support, and customer service.  In addition, sales teams can tout an online experience that make the customers' job easier.  The online channel is more than just a lead generation tool.  Twenty-four seven access to:
First-rate search tools to find products, parts, how-to documents, and other content.
Rich product information, assembly drawings, and technical specifications.
Online purchasing – split shipping, split payments, and workflow approval.
Contract products, pricing, terms, and conditions.
Quotes and configuration.
Punch out
Access to self-service tools 24-7
Indexed and intelligent support and knowledge base content
Transparency into orders, inventory, and supply chain.
Invoices and account payable reports
Account administration – user delegation, orders, contract, and terms
The new sales message reads like this: "Every aspect of our relationship is online.   Call us, and I assure you we will blow you away with our knowledge and service.  Go online, and you get an identical experience but at your convenience.  You choose how you want to deal with us depending on the day.  And we are making the online experience better every day."
The side effects of a great B2B experience
When every aspect of your relationship is online, there are other benefits beyond loyalty:
Sales people sell: Make the purchasing experience as effective as offline, and customers will use it at their convenience.  The buyer is in control of the order capture process which allows your salespeople to focus on selling instead of being glorified order takers.
Lower operational costs: Customers have access to rich product information, support, order info, and supply chain.  Transparency lowers call volume in customer service centers.
Broaden product awareness:  Customers do not buy every product a vendor offers.  Using SEO, automation, and product relationships, B2B buyers explore new products and categories that they didn't know existed.
Test new markets: Introducing new products online is easier and cheaper than offline methods.
The finish line is deep customer loyalty not acquisition.  The kind of loyalty that makes customers return day after day.