19 Sep

The Customer [Question] is Always Right
The benefit of the digital age is that we can do so much communication.  However, what happens when your customers get stuck?  How quickly can you help answer a question?  And, what's the value you can provide?
Best practices:
prominent toll-free number in the header and/or footer
easy access to send an email
live chat
robust self-service resources
Examples in the field: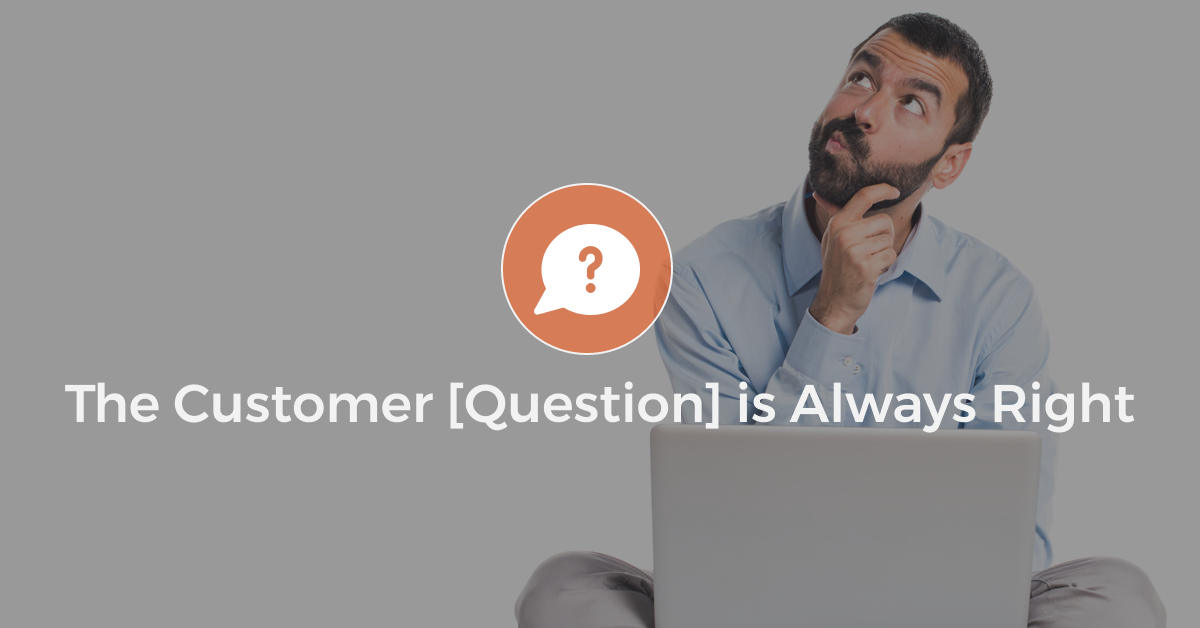 But just because your customer starts online, doesn't mean that the conversation should stay there. Who hasn't been in a frustrating chain of emails where issues don't get resolved quickly? How valuable to your customers would it be to pick up the phone and make a call, or even send a text? Understanding your customers, what their worklife looks like, and how to make it much easier will be the value-add that you, specifically, can provide.
What you can bring to stand out:
Knowledge of your customers and how best to reach them.

Are they often at their desk?
Are they often on the road?
What's the easiest way for them to respond?

Don't go cookie cutter. Pick the approach that makes the most sense for the question.

Is it a complex question that requires a discussion: give a call
Do you need to send documentation or a link: send an email
Need quick information (a photo, a short answer): send a text

Added value.

For key customers and key issues: loop your sales team in on customer service activity, so they can follow up to make sure questions are answered
Thoughtful auto-responses. Write auto-responses that give your customers: expected time to respond, ways to find more information, other ways they can reach you in case of emergency situations.
How it benefits you:
Save time. Reduce excessive back-and-forth on the wrong platform.
Provide value. Understand your clients and meet them where they are
Differentiation. Showing your attention to detail helps your business rise above other partners.