21 May

Interview with Andy Hoar, Founder of B2B Next

I was excited to sit down with a friend and thought leader in the B2B space. Formerly with Forrester, Andy is now the CEO of Paradigm B2B and a co-founder of a new conference: B2B Next. It's a new approach to conferences: focused on actionable insights and ongoing conversation. I am looking forward to speaking there in September!
Six Questions on B2B Next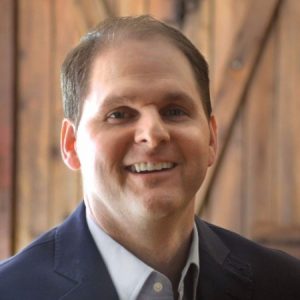 Why did you start the show?
To fill a critical void we saw in the B2B space for a high-quality event built specifically for the B2B eCommerce practitioner. Sadly, most shows are "pay for play" — meaning sponsors simply buy their way onto the stage.  We didn't want to do that because we believe that pay for play shows don't offer eCommerce professionals the highest-quality information and the most actionable insights.
How is this show different? 
I hand-picked all of the stage presenters based on my years of experience covering the space.  Also, B2B Next plans to maintain a year-round dialogue with attendees via special webinars, research, articles, and more.  Most other B2B events blow into town like the circus…and when the show is over, you don't see them for another year.  In today's 24/7/365 B2B eCommerce world, B2B practitioners need guidance all 12 months out of the year.  B2B Next was designed specifically to serve that elite audience.
Who will be speaking? 
Only experienced B2B eCommerce practitioners will be presenting highly-vetted case studies at B2B Next.  And only true B2B industry thought leaders who've "been there and done that before" will lead our interactive sessions.
What have B2B eCommerce professionals been asking you for in the last 7-8 years? What are their concerns going forward?
Distributors consistently ask about how to win in a new world of near complete price and inventory transparency.  They also want to know how to work with or against Amazon.  Brand manufacturers have been far more focused in the last few years on recalibrating their channel selling paths and reseller ecosystems.  Going forward, all B2B companies are grappling with how to meet such rapidly-rising and highly-consumerized B2B customer expectations.
What does 2019 look like for B2B eCommerce?
2019 is shaping up to be a "do or die" year for many B2B companies.  Because eCommerce is here to stay, and the next generation of digital-first customers are quickly assuming the buying function in most B2B organizations, B2B sellers can no longer kick the can down the road on commerce.  2019 will be the year that many holdout B2B organizations decide to either look forward and join the future or look back and languish in the past.
Why should my business attend B2B Next? 
Because this event will be unlike any other in the B2B (or for that matter B2C) space.  We are maniacally focused at B2B Next on sharing premium content and generating the highest-quality and most personalized attendee interactions.  Those who come B2B Next will walk away with new and immediately usable advice, not theory and recycled best practices.
I'm looking forward to this focused and high-value conference. I hope you can join me and Andy there. Use this link to get your tickets for B2B Next.