06 May

Introducing Apruve: Changing the way B2B E-Commerce Payments Are Done
Innovation in E-Commerce is common, but in B2B E-Commerce, not so much.  However, across the globe we are starting to see some new technologies, software, and new approaches.  Apruve is solving a new problem within B2B E-Commerce payments, and it is a privelege to introduce them as a company.  Apruve takes an existing idea in B2C (think PayPal) adapted to the multiple challenges with B2B payments.  Here is an excerpt from an interview I did with founder Michael Noble.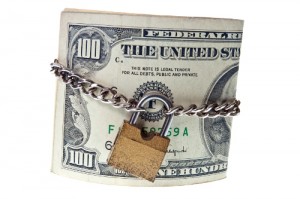 Justin:  What are some of the challenge B2B companies face with Payments?
Michael:  The biggest issue in B2B is that the online shopper and the authorized purchaser are often not the same person.  This "purchasing gap" is what creates the headaches of expense reports, requisition forms, personal card use, reimbursement and credit card abuse practices like passing a card around the office or emailing it to someone.  A recent B2B survey found that 70% of all B2B online transactions involved 2+ decision makers.  Having multiple decision makers means that abandoned carts are frequent as a result of the pain of getting their transaction paid for.  This is the inefficiency we believe our company, Apruve, can solve.
Justin:  How did you get started?
Michael:  We got started with a simple idea of wanting to buy something online, but having someone else pay for it. It's a simple idea, but it has significant ramifications within the ways business users buy things.  There's so much inefficiency and pain there today. Every interview we've done included some kind of horror story involving a ton of paperwork, wasted time or spending abuse.  Our goal is to solve these issues to make it easier for people to buy the things they need for their job.
Justin:  How does Apruve help businesses?
Michael:  Apruve is a checkout option that could be compared to the user experience of PayPal.  Once you click the "Apruve" button at checkout and log in, you can choose which "team" you want to charge your purchase to. Your company? Your client? As long as there is a payment method attached to a team on Apruve and you are spending within your team rules, the transaction is run. You and your boss or client all know it was a "safe" transaction and there is no paperwork to file before or after the transaction. We'll be launching some new features soon just for one-off type purchase requests as well.
Justin:  How does Apruve help online Merchants?
Michael:  Across all market segments, cart abandonment averages around 68%. For B2B shopping, this is almost always attributed to the fact that the person shopping isn't allowed to buy what they are shopping for. Instead, they will take a screenshot of the product or jot down an item number into a requisition form. The cart gets abandoned and the merchant has a greater potential of losing that sale and adding a new customer to its ranks.
Merchants also see Apruve as  a way to set up virtual corporate accounts (without the hassles of a credit check and monthly invoicing) and as a new marketing tool geared directly to the needs of the business shopper.
Justin:  What's next for Apruve?
Michael:  We've just gone public with the platform and our short term goal is to bring on a few key online merchants to jump start our growth.  Feel free to contact us with any questions, comments or opportunities.
Want to learn more about Apruve and B2B E-Commerce Payments, visit their site at www.apruve.com.  Or you can contact Michael Noble directly at [email protected]

httpvh://www.youtube.com/watch?v=T1Xx1JaMhTo
IMAGE SOURCE: http://www.redthreadmagazine.com/economy/round-up/economics-in-brief-4/attachment/welfare-payments/