16 Feb

Introducing Sana Commerce: your ERP as the engine of your B2B sales portal

I regularly meet with entrepreneurs in the B2B E-Commerce space. I am so excited about what I see in the B2B market, and Sana Commerce is no exception.
Introducing Sana Commerce
There are many B2B e-commerce platforms from which to choose. Many of the existing platforms started in B2C.  In their eagerness to serve a bigger market, they have added B2B functionality to their current platform. Sana Commerce is one of the few solutions that only focuses on B2B e-commerce. Not only in their market approach, but right from their very core.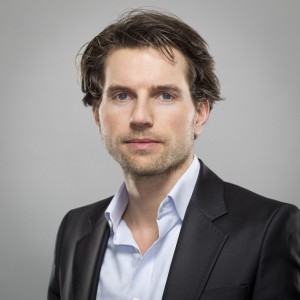 Here is an excerpt from an interview I did with their CEO Michiel Schipperus.
Justin: "What makes Sana Commerce different from other e-commerce solutions?"
"As a B2B specialist, we understand the complexity of B2B. Based on our expertise, we understand that the information B2B companies store in their ERP system is both complex and crucial to their success. Especially when it comes to setting up and maintaining a successful online sales channel. That is why we take the ERP system as a starting point and offer a comprehensive integrated B2B e-commerce solution."
"Furthermore, Sana Commerce  is accessible for any mid-market company because of the attractive price point. For example: a complete Sana Commerce implementation starts at $50k where other solutions might require an investment of over $250K to achieve the same result."
"We can make this happen thanks to our out-of-the-box integration with Microsoft Dynamics NAV, AX, SAP and SAP B1."
Justin: "Can you explain how this out-of-the-box integration exactly works?"
"With Sana Commerce, integration consists of small components that are installed on the ERP system. They handle communication with the online sales portal. In this way, the ERP system is used for all calculations of (customer specific) prices, orders, discounts, and so on. In other words: the ERP is the engine of the online B2B sales portal."
"'Classic' e-commerce solutions use complex interfaces to exchange information between the ERP and the e-commerce platform. This is costly to set up and to keep running. Sana Commerce offers the out-of-the-box integration with the ERP system in just 30 days. Simplicity guaranteed."
"'Classic' e-commerce solutions add redundancy and increase the cost and complexity of a system. Sana Commerce does things differently. We simply offer a user-friendly web-layer on top of the ERP system, where all calculations take place. In this approach, there is only 'one source of truth': your ERP system."
"So, in short: Sana Commerce leverages the time and effort companies invested in their ERP system."
Justin: "What if the customers' ERP system is heavily customized?"
"This is actually a strong reason to go for a solution like Sana Commerce. Because we use the ERP system as the engine for the online sales portal, we use all the sophistication that already exists in the ERP."
Justin: "Do you only offer the software, or can you also help B2B companies setup a complete sales portal?"
"Sana Commerce is part of a group of enterprises that deliver all necessary services to help B2B companies be successful online. From consulting to online marketing and design. Together we build full-service B2B e-commerce solutions."
Justin: "Who do you target with your solutions?"
"We firmly believe that successful B2B e-commerce should be accessible for any mid-market business. That is why we focus on a pragmatic solution for all wholesale distribution and manufacturing businesses that do not want to engage in lengthy, open-ended IT projects."
Justin: "Can you also connect to other ERP systems than Microsoft Dynamics and SAP?"
"Yes, we sure can. Of course this will require an additional investment. However, with our unique setup, this investment is still very competitive. We continue to make investments to support other ERP systems."
Justin: "So, all the functionality you need for B2B e-commerce at just a fraction of the price? That just sounds too good to be true."
"Well  it's not. It is very true. We have already proven this  in more than 500 cases around the world. We can deliver on our promise, simply because our starting point is different from other e-commerce solutions. We start with the ERP system and we use it as the engine for the B2B web store. It's that simple."
"If anyone still has doubts: we offer a proof of concept for only $5K. We put our money where our mouth is!"
Want to learn more about Sana Commerce and B2B e-commerce, visit their site at http://www.sana-commerce.com. Or contact Michiel Schipperus directly at [email protected].