05 Jan

Role of Order Management in B2B eCommerce
In 2013, Forrester released the B2B E-Commerce Wave.  In that report, the authors recommended that B2B companies consider Product Information Management (PIM) and Order Management Systems (OMS) along with your B2B E-Commerce platform.  I appreciate the fact that the analysts are looking at B2B E-Commerce holistically.  I explore the differences between Product Information and Product Content Management here.   However, including Order Management in B2B E-Commerce is intriguing.
What is an Order Management System (OMS)?
Order Management solves the problem of  planning, configuration, pricing, orchestration and fulfillment of orders.  The requirements for Order Management System coupled with e-commerce began in retail with buy online, pick up in-store, returns, multiple locations, etc.  Retailers wanted to offer customers diverse and consistent methods of buying (online, in-store, phone).  Order fulfillment and orchestration happened behind the scenes.  The OMS routes orders to the proper location and provides order status.  For example, when a consumer buys online picks up in-store, the OMS routes the order to the correct retail location.  The OMS also collects the order status and updates the user via email and the website.
All good – and you probably get it.
In B2B, we are significantly more complex.  B2B buyers purchase from sales reps,  on the web, on location, over the phone and through customer service.  Multiple distribution centers and ERP systems fulfills orders.  So, naturally Order Management should be a part of all E-Commerce platform selections, right?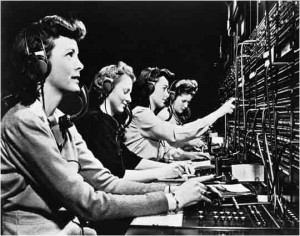 Order Management is not a problem
It is not a problem – most of the time.
I have helped over 50 companies in their B2B E-Commerce selections or strategies in the past couple of years.  Guess how many have asked about Order Management.? One maybe two.  Why?
Complexity is not new.  Manufacturers and Distributors typically already had all of that complexity before e-commerce.  B2B enterprises have elaborate ERP systems that route, fulfill and handle return orders for existing channels.  E-Commerce is just a new order capture channel.  This is why I spend so much time articulating the  differences between B2B and B2C.  The challenges can be radically different.  For a change, order management is an issue that is less complicated.
So, maybe it is not as much about "need" as it is about the need already being filled.
Of course, this is a generalization.  Are there B2B companies that need an OMS?  Of course.  We just need to be careful which concepts from B2C that we apply to our businesses.