05 Jun

Spotlight: Sean McDonnell of TruPar.com

The new TruPar.com site relaunched on June 1, 2018. With over 8 million parts, the revamped site features live chat, a robust self-service Help Center and quick order and quote. This disruptive business has over seven distribution centers, to offer one-day ground shipping in the continental U.S.

At the 2018 Internet Retailer conference, I'll be sitting down with CEO and Founder of TruPar.com, Sean McDonnell. In this keynote, we'll discuss Trends and Dialog: What's Ahead for B2B eCommerce. We'll be talking about creating a unique B2B user experience through the combination of bots, artificial intelligence, search and "real people."
Join me in Chicago on Friday, June 08, 2018: 8:45 AM – 9:30 AM.

I hope you can join us there. If you can't, I wanted to share Sean McDonnell's story. He's a true innovator in the world of distribution eCommerce. Here is his story: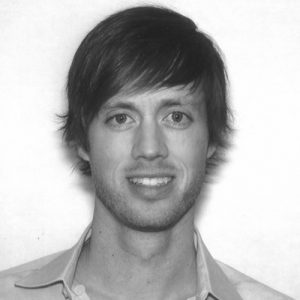 For my entire life, my father has owned and operated an industrial equipment dealership called Trupar America Inc. He sells forklifts, industrial sweeper/scrubbers, and aerial lifts. Trupar America is a full-service dealership meaning that they provide equipment, service, and parts within their sales territory.
In 2007 after barely graduating high school, I decided not to get into the family business and moved from my hometown in Pittsburgh, PA to Aspen, CO to be a ski bum.
In 2010, after doing the ski bum thing for a few years, I got my first computer, read a couple of digital marketing books, and started a local digital marketing company in Aspen called Online Dynamix. Shortly after founding Online Dynamix my fathers' equipment dealership became one of my first clients.
About two years into working with my fathers' company, mainly promoting offline equipment leads for his salespeople; I realized that due to the niche profile of this industry no one was selling replacement parts for that equipment online. I proposed to my dad the idea of creating an e-commerce website, explaining to him that the huge opportunity of being the first. His response was "Go ahead and try, but it'll never work. People buy from people." Convinced it would work, I spent all of my savings, nights, and weekends building TruPar.com.
Because of my family's history in this industrial industry, I was able to set up a meeting with the top executives from the industry's largest wholesale distribution company. Though the execs too, were skeptical about the idea, they agreed to set me up as a distributor and provide me with basic product information to get the site going.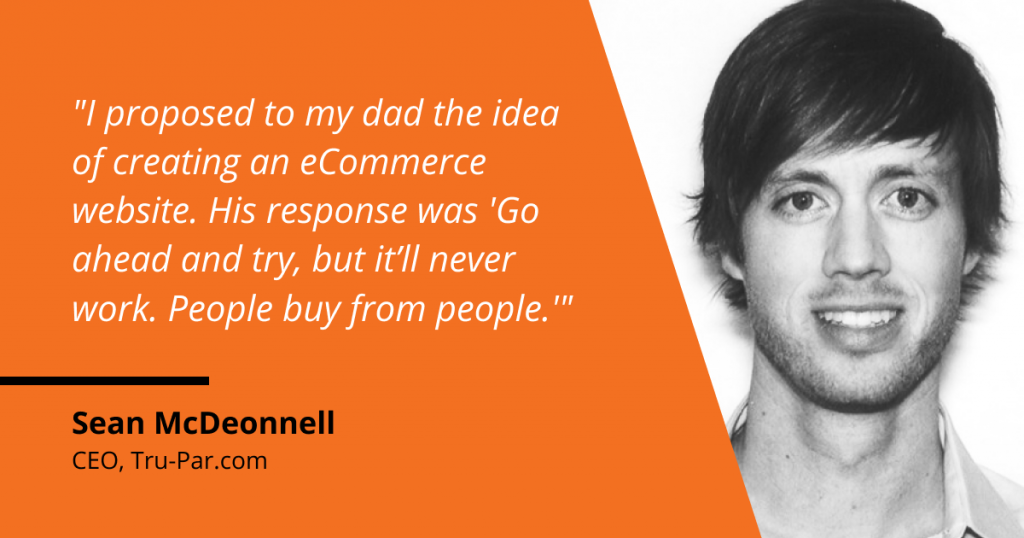 In September 2012 TruPar.com was born, containing 1.7 million parts for 475 industrial equipment manufacturers. During the first couple years, there was many trials and tribulations regarding the adoption of this new e-commerce business model. After working out the kinks regarding customer service, product selection and product organization TruPar.com started growing beyond my wildest dreams.
What started as a small e-commerce website from my one bedroom apartment in Aspen, CO has grown into an international company serving more than 45,000 happy customers with a catalog of over 8 million SKUs.
I hope you can join the conversation with Sean McDonnell and me at the 2018 Internet Retailer conference on Friday, June 08, 2018: 8:45 AM – 9:30 AM.